PROFESSIONAL DOCUMENT PREPARATION & PRODUCTION SERVICES:

The best look and price!
Your print project is our specialty! Professional standards for design, page layout, print output. Content editing available as required.  
We can produce your business cards, posters, brochures, flyers, event tickets, and more.  Fast multi-page scanning and also laminating services are among our popular services.
Send in files by email to info@maplelinebusinesscentre.com , or drop by.  Custom times for project consultations can be arranged for any day of the week, including weekends.
Easy-find location at 1904 Maple Avenue South in Sooke, where there is plenty of parking. Or we can deliver your final project to you (west shore locations including Langford, Colwood, View Royal, Sooke and Kemp Lake).
Easy-pay by credit card, Interac, cash or corporate cheque.
---
ABOUT: 
You'll like doing business here!
MapleLine Business Centre has been serving the west side of the island since 2010 and for many years before that in Victoria. We are owned and operated by Brookeline Publishing House Inc.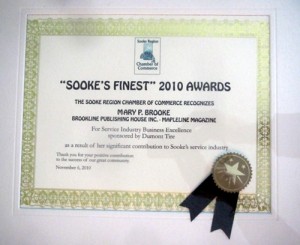 We are the proud winner of the "Service Industry Business Excellence Award" (2010) from the Sooke Region Chamber of Commerce. Way back in 2000 we received a Branham award from National Post business for our innovation in providing online training services.
We are in a handy location just beyond Sooke town centre. Yes, we used to be on West Coast Road, and then in that awkward location on Townsend Road (sorry about that!). Now we're handy to find, with plenty of parking, at 1904 Maple Avenue South, in the 'Maple cluster' (near Buffy's Pub, Silver Streak boats, and Burnside B&B).
Pickup and deliveries of your print jobs — within Sooke (Saseenos to Whiffin Spit), at very affordable rates. Delivery to locations beyond Sooke by commercial courier or postal mail.
More on our ABOUT page.
---
CONTACT & INQUIRIES: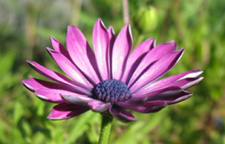 Inquire about projects and pricing.
Email to: info@maplelinebusinesscentre.com or tel/text 250-217-5821.
Watch for promotions and updates on Twitter: @maplelinebiz
Design consultation by appointment.